An interview with Allan Day
A few days ago I had the great pleasure to interview Allan Day, GNOME designer and enthusiastic contributor.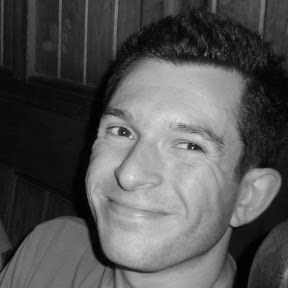 Me: Hello Allan, mind presenting yourself?
Allan: I'm a designer working on the GNOME Project. I've been involved for quite a few years now. Last year I was lucky to be hired by Red Hat to work in their Desktop Team.
Me: Can you tell us something more about GNOME 4? Can we alias it GNOME OS?
Allan: GNOME 4 isn't something that is being seriously considered right now, at least as far as I'm aware. Those of us in the GNOME Project are thinking about the future though, and have been setting some big goals for the next few years. Who knows, maybe those things will lead to a big new version? It's probably too soon to tell though.
Me: Which new features will be introduced in the incoming GNOME 3.6, and what about GNOME 3.8?
Allan: 3.6 is already out, so you can read the release notes if you want to find out about it. I was really happy with it, and the last release had quite a lot of new features. My personal favourites where the input sources work, the Lock Screen and the work we need on notifications and the Message Tray. Oh, and I'm really pleased with the new Clocks application that we released a preview of.
Members of the community are still proposing features for 3.8, so it's a little early to say what we will be working on for the next six months. I think I'd be happy if we can continue to polish the core user experience, and hopefully get some more new applications off the ground.
Me: GNOME Fallback is due to be completely dropped, are you in favor of that choice and why?
Allan: I think that's mostly a technical discussion, and I'm not a developer. Also, GNOME needs to have an open discussion about that question as a community – which is something we might be doing at this year's Boston
Summit. What I would say is that it is important for us to deliver high quality user experiences, so if fallback mode isn't good enough, or if it is holding back the primary GNOME 3 UX, then we obviously need to think about what needs to happen.
Me: Ubuntu has recently released the first two Alphas of the Ubuntu GNOME Remix, do you think this will strengthen the cooperation between GNOME and Canonical as in the past?
Allan: As far as I understand it, the GNOME Remix is a community effort, and isn't coming from Canonical itself. That said, we always want to see more involvement in GNOME by Canonical and Ubuntu.
Me: Do you see anything in the current GNOME 3 that would require an improvement? and can you add a few words about the brand new login screen recently introduced?
Allan: GNOME 3 is getting better all the time, and I'm particularly pleased with the latest version. That said, there is plenty of work still to do. I think the big area for us right now is to filling the missing blanks in our application story, so we have a suite of consistent core applications. That will enable people to access content more easily, and will serve as a springboard for other new GNOME applications.
What to say about the Lock Screen?! Well, it was originally conceived as something that is like a screensaver, but is really really useful (rather than just looking pretty). We wanted something that looks cool when the machine is locked, but we also wanted to add plenty of features on top, like having media playback controls and built-in notifications. The idea is to make some things possible without having to enter a password, like pausing your music or checking to see if you have received any emails.
Me: Many have argued new contributors most of the times aren't redirected correctly to their area of interest, thus they lose interest in contributing and leave. Do you feel anything could be improved in how GNOME welcomes new contributors?
Allan: That's a good observation. I agree that one of the hardest things about contributing to open source projects is finding the right place to start. In GNOME we are working to help with this, such as through new mentoring schemes, but there is certainly more that we could do. One thing would be to run more online events, like bug days. Another thing is advertising good tasks for newcomers; we do some of that, but we could be better at it.
Me: Anything else you would like to add?
Allan: Just that anyone is always welcome in GNOME! That's what we're about really – creating opportunities for people, having fun and making great technologies.